Even though spring hasn't even officially sprung, recent fall 2022 fashion shows have left us daydreaming of colorful leaves and all things cozy. But judging from this year's runway presentations, the best fall trends of 2022 are determined to make comfort cool again by way of bold colors, statement embellishments, and oversized accessories. So while we're obviously psyched to piece together some adorable spring outfits over the next few months, it's never too early to start gathering inspo for our autumn wardrobes, right?
Never underestimate the power of adding new trends with your go-to straight-leg jean. Over-the-top pieces, like exaggerated sleeves, bold colors, elaborate details, can be tamed back just by coordinating with neutrals and wardrobe staples. It's really about keeping true to your personality, that way you are comfortable and will always exude confidence.
By now, we all know seasonal staples like knee-high boots, sweater dresses, blanket scarves, and all things plaid are expected to be on rotation come late September, but there are plenty of looks and pieces beyond our tried and true essentials to experiment with.
Contrasting Layers
Obviously, layering isn't a new concept for fall, but rather than piece together items that look cohesive. Think sheers mixed with opaque fabrics, knitwear layered on top of knitwear, and strong shoulders.
The softness and drape of layered knits worn with the contrast of beautifully tailored broad jackets. The proportions of multiple-length tops with below-the-knee skirts or micro-minis are exciting and new.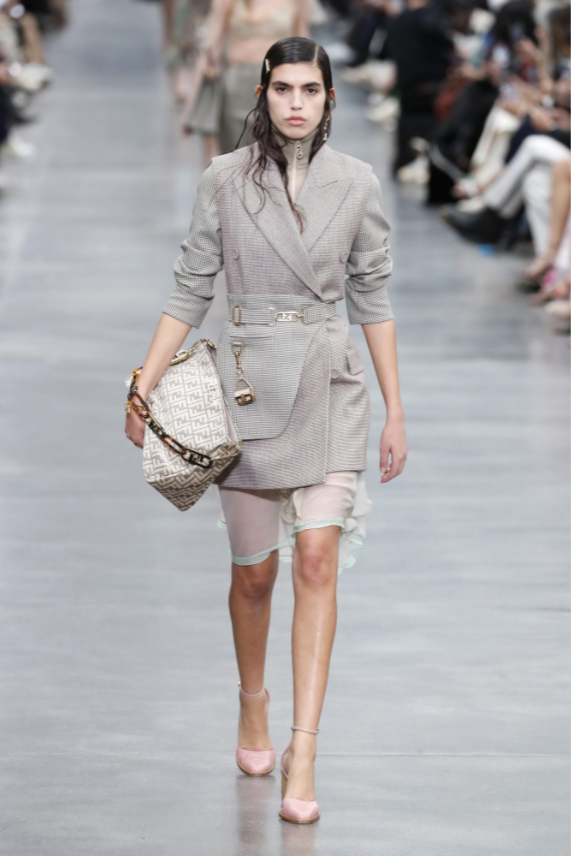 Pops of Pink
Out of all the collections, it was Maison Valentino's monochromatic pink showing at Paris Fashion Week that caught our eyes.
The pink trend to be incorporated into streetwear and more formal looks. Pink to pop up in everyday accessories, shoes, jewelry, and monochromatic or dichromatic looks highlighting the vibrant hue.The outfit should tell a story, reflect your mood, and evoke one's imagination.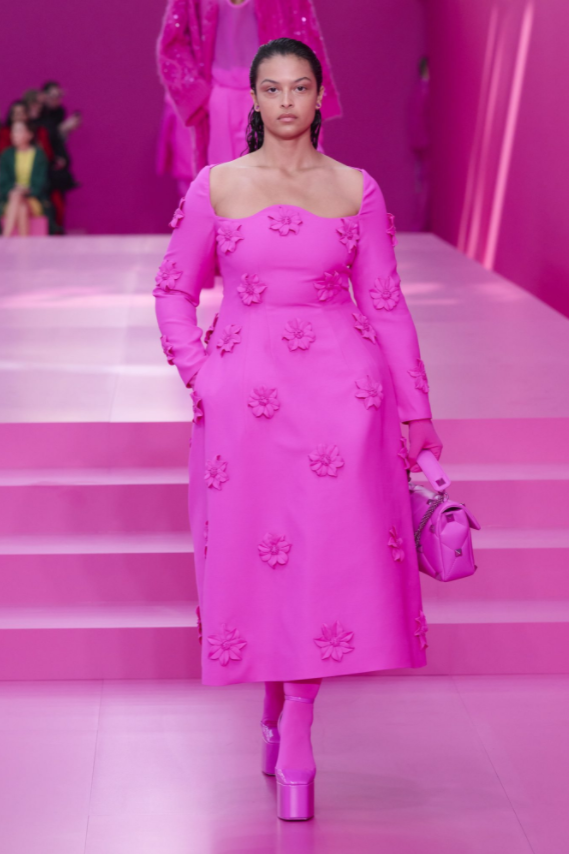 Statement Headwear
Retro fashion trends are re-emerging in 2022, and the fun continues into fall when statement headwear is forecasted to be everywhere. The trend is reminiscent of the 1920s, which is one of the most fabulous eras of our recent history. Whether you're in favor of hats (think buckets and beanies), hair jewelry (think barrettes and headbands), or the bejeweled cap from David Koma, the trend is especially perfect for those with short hair.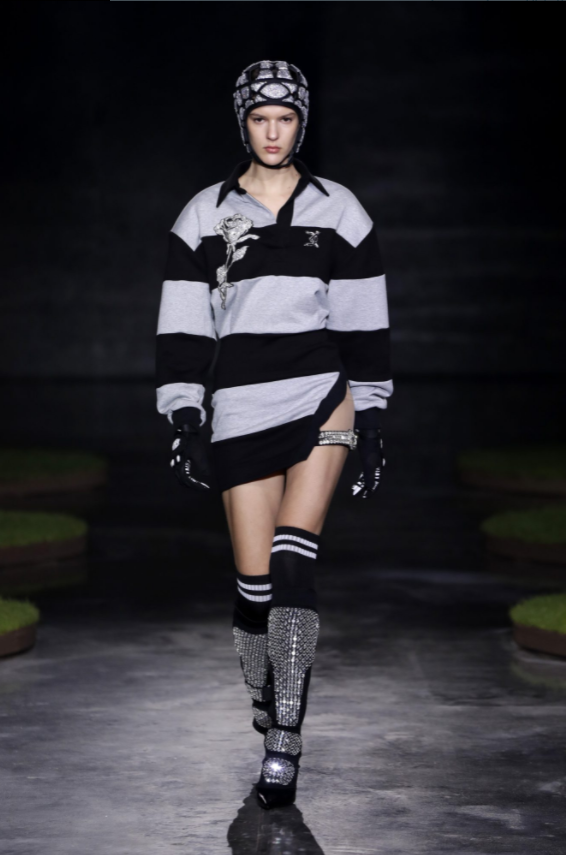 Maximalist Prints
Mixed prints, animal prints, monochromatic print outfits, the motto for fall 2022 is the bolder the pattern, the better.
Prints give me so much life, they tell a story about where you've been, where you're going, and how much fun you had while you were there. Live your best life and leave everyone wanting to know your secrets. However, be careful of the print wearing you — larger scales print can be overpowering, especially for the petite.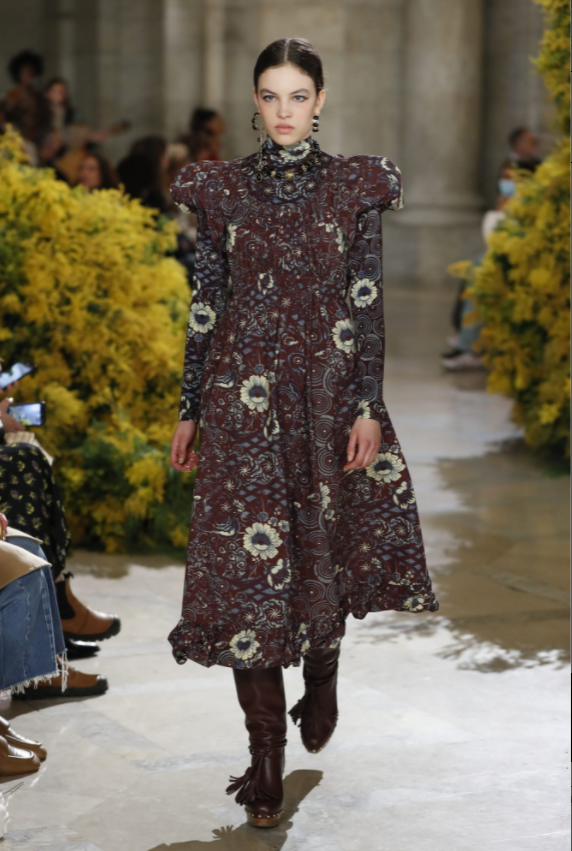 Knitwear Everywhere
Granted, knits for fall are like florals for spring — not groundbreaking nor a new concept. However, the knitwear of 2022 is unlike anything you've seen before. They're here, and they're ready to party.
Probably one of the key takeaways from pandemic living is that people got rid of a lot of forced fuss, and traded restriction and uneasiness in their garments for those that felt more like the hug we all needed at the time. The fashionable hug intersects with fall/ winter utility and gives us one of the most wearable trends from the shows. Some knits were structured while others were looser, and some were styled dramatically in a monochromatic manner. Because this trend is so approachable, I can certainly see this being a look anyone can try and feel confident in the coming season.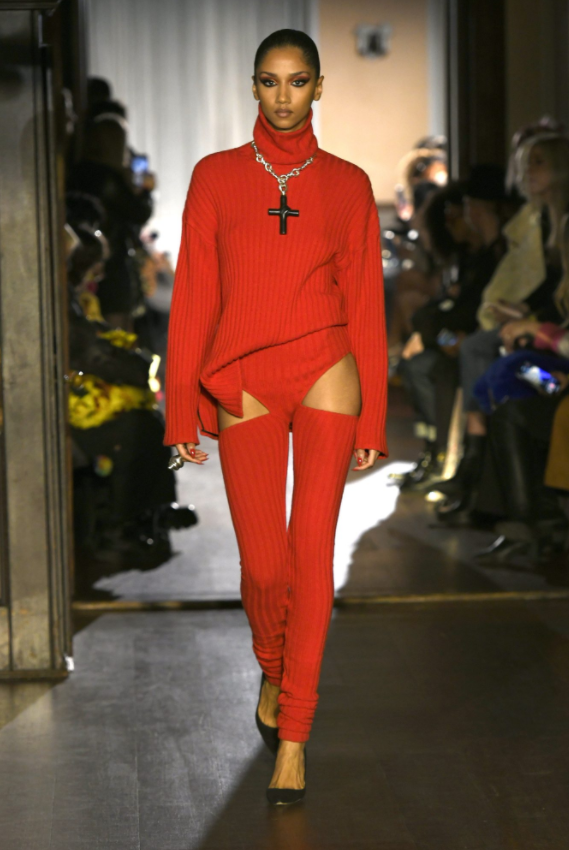 So Many Sequins
All that's glitzy is most certainly gold for fall 2022, since sequins made quite a statement on the Prabal Gurung and Christian Cowan runways this past Fashion Month. "They're not just for nights at the club anymore," declares Wishi stylist, Caroline Marchand. "I imagine sequin midi skirts worn with chunky knit sweaters and knee-high boots or with jeans and sneakers under a blazer. There are a million ways to dress [sequins] down and I'm eager to see how the fashion leaders do that!"